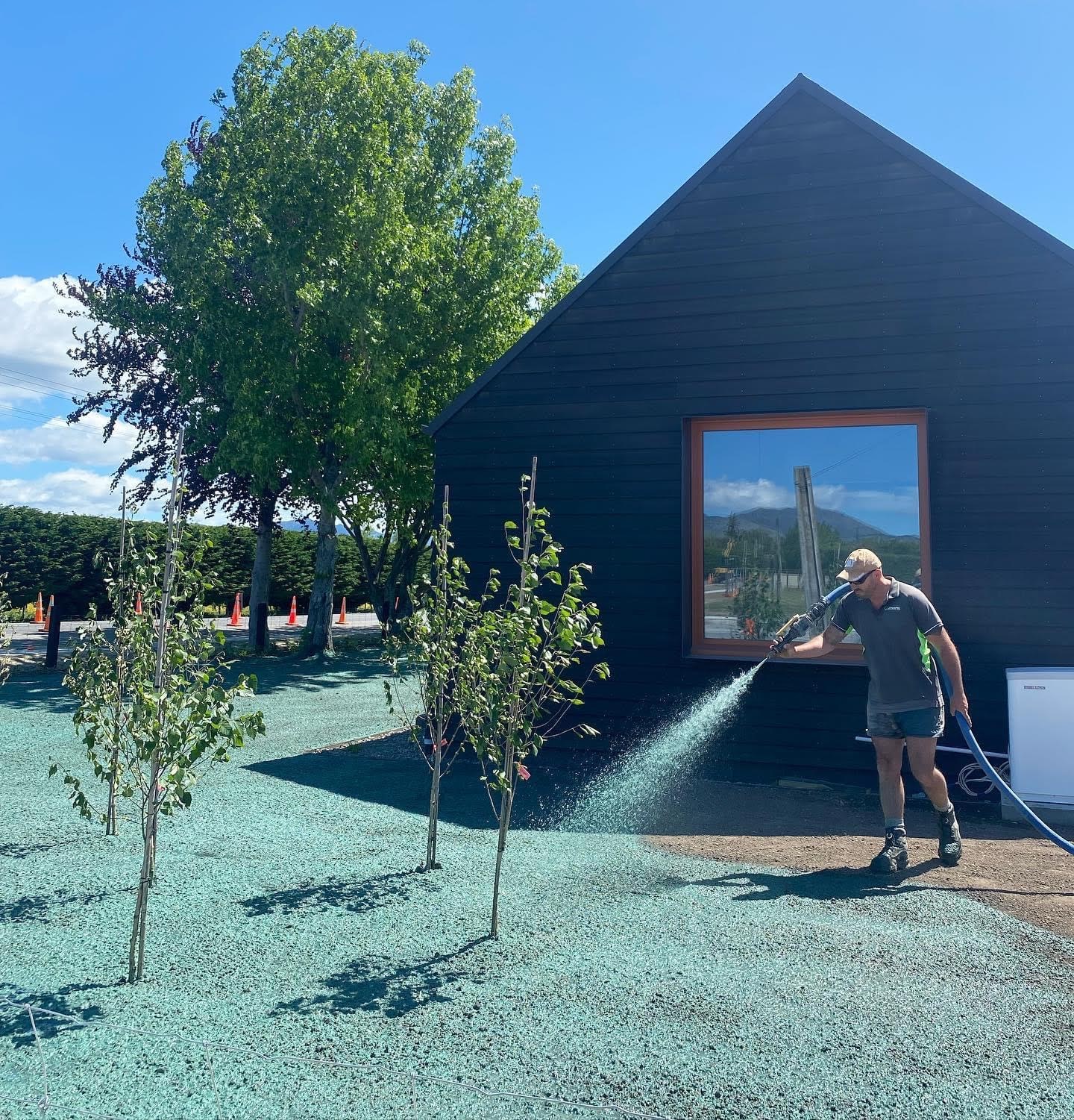 Hydroseeding Specialists
What is Hydroseeding?
Hydroseeding is a general term used to describe the process of combining water, seed, soil stabiliser (if needed), fertiliser and mulch into a slurry, which is then sprayed onto prepared soil. The mulch (which is generally dyed green to help show where it has been sprayed) bonds the seed to the ground, preventing erosion from wind and rain plus minimises seed loss to birds. It provides excellent ground coverage and with the initial boost of fertiliser it provides an ideal moist nurturing environment for fast seed germination to establish a lush dense, healthy lawn.
Why Choose Hydroseeding?
Fast application and not labour intensive. Great for large areas.
Fast seed germination, can start seeing results within 7 days*
Safe for the environment and biodegradable.
Cost effective, approx quarter of the price of ready lawn.
Produces thick, even luscious lawn.
Avoids shock to the roots unlike ready lawn and you don't need to worry about the lawn being compatible or 'not taking' to the ground.
Can be used on inaccessible areas, including steep slopes where other methods of seeding can not.
Can customise seeding requirements.
*Germination time depends on the weather and consistency of water after application. Generally lawn germination will take approx 10 -14 days depending upon watering and general ground temperatures.
Check out our Frequently Asked Questions page for more Info regarding hydroseeding.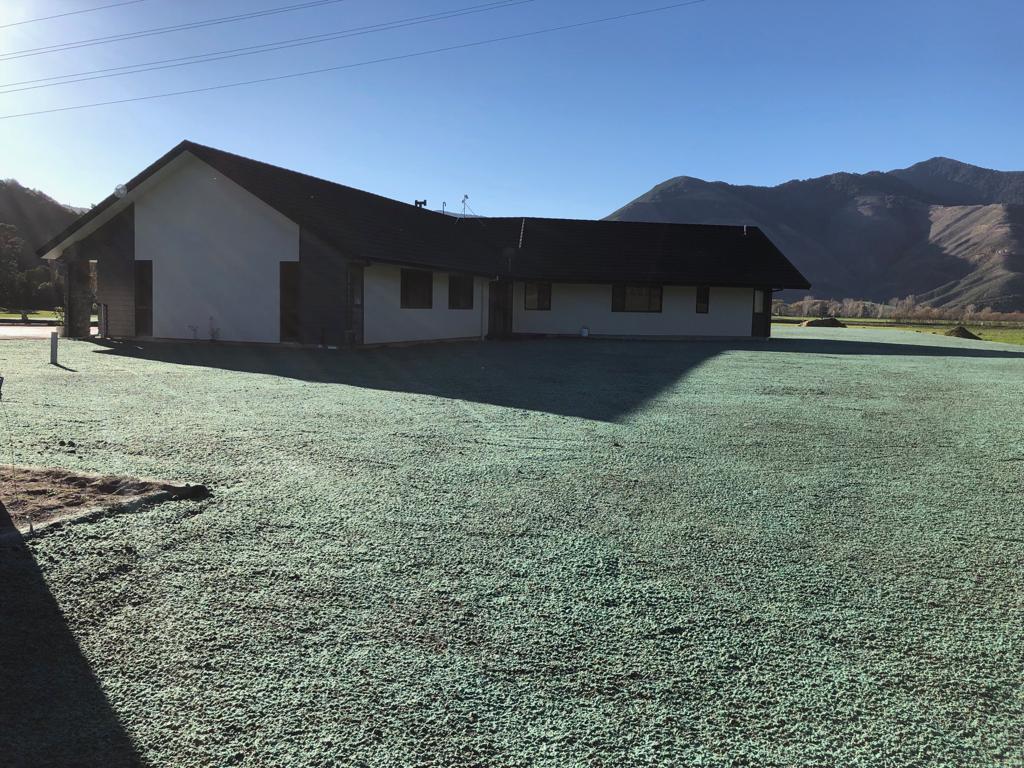 Residential
At Landspec we use wood mulch for it's moisture retaining qualities over cheaper paper mulch when hydroseeding your home lawn. We use only quality certified 'weed free' lawn seed from Wrightsons PGG seeds and can always customise the seed/mulch blends for our clients, as not all lawns are the same.
Afterwards our clients are given a guide to follow, to help get the best lawn growth possible.
We also like to follow up on our clients lawns after a couple of months and any maintenance issues needed.
Landspec can also help with applying liquid fertilisers to your lawn over the seasons, to find out more contact us.
Commercial
Hydroseeding has become a efficient and cost effective solution for commercial lawns, parks, schools, forestry, wineries, airports, roadsides, subdivisions, construction sites and landfills. We customise our hydroseeding and seed products to the right terrain for each job.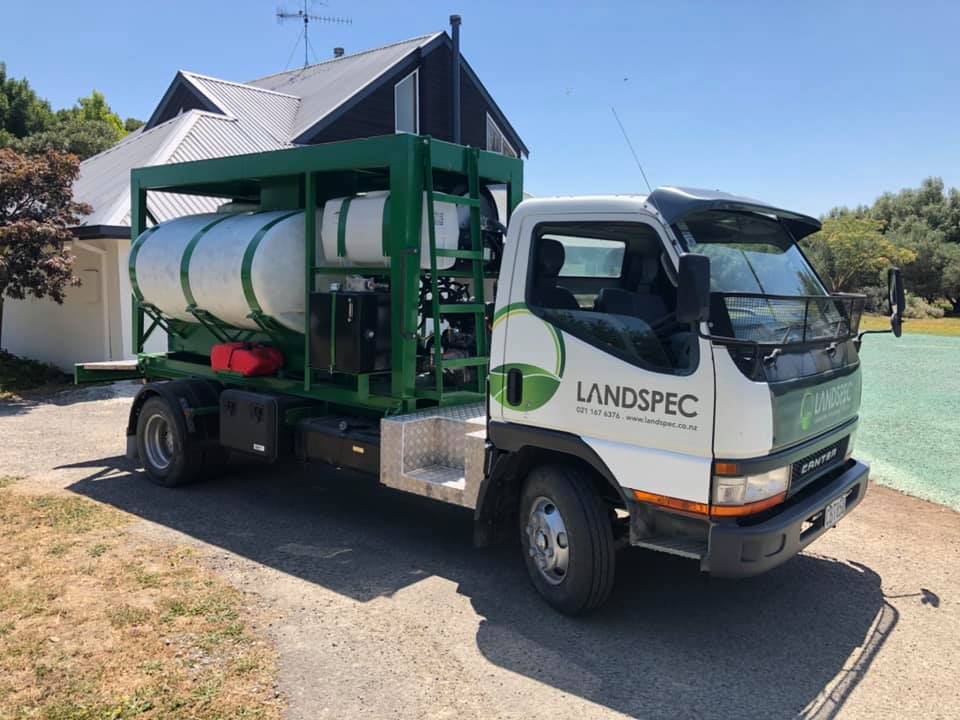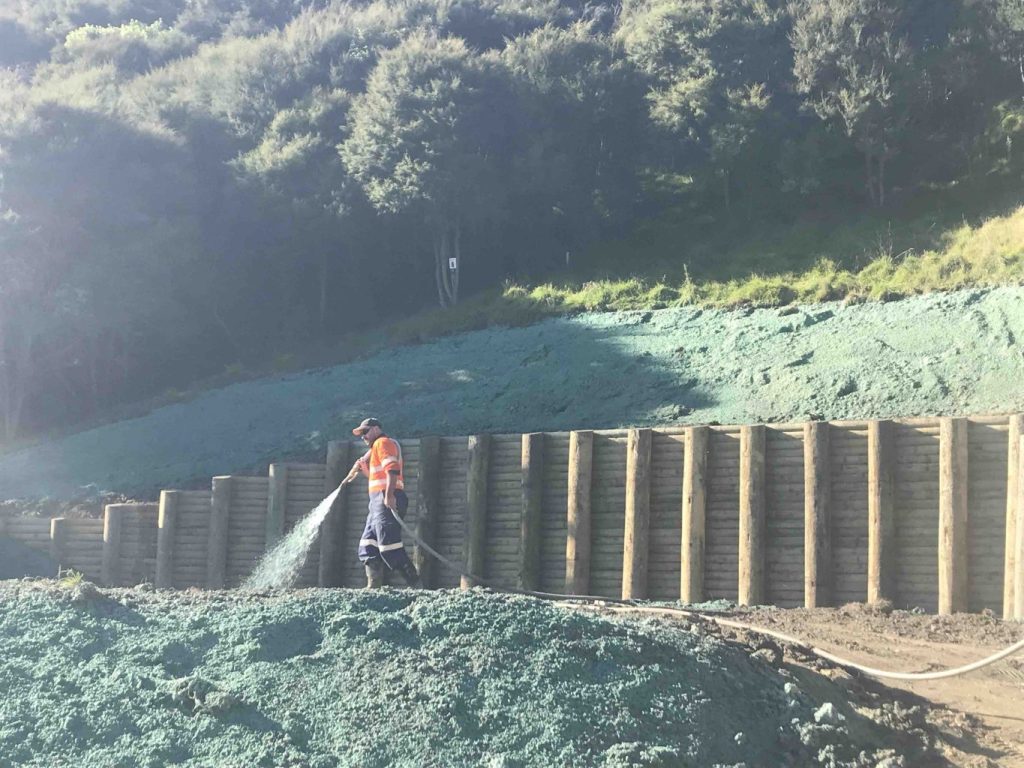 Slope Stabilisation, Erosion Control
Hydroseeding covers large, difficult and inaccessible areas, such as slopes that are to steep for hand seeding or operating equipment on. By the grass seed being able to revegetate and grow to create root mass on a slope, it then provides stability. It is great for construction and forestry sites to help stop any eroded soil from polluting nearby streams, rivers, lakes and sea.
We use superior tackifiers in our mixtures to help mulch and seed stick like glue to the soil that even heavy rain won't wash away. We also can use top soil alternatives that accelerates the development of depleted soils/substrates with low organic matter, low nutrient levels and limited biological activity. It is not a direct replacement for expensive topsoil, but provides an abundant source of organic matter and soil building components.
We are proud to be a member of the Australasian IECA (International Erosion Control Association). This means we keep up to date and expand our knowledge with the latest products, methods and equipment available on the world stage.